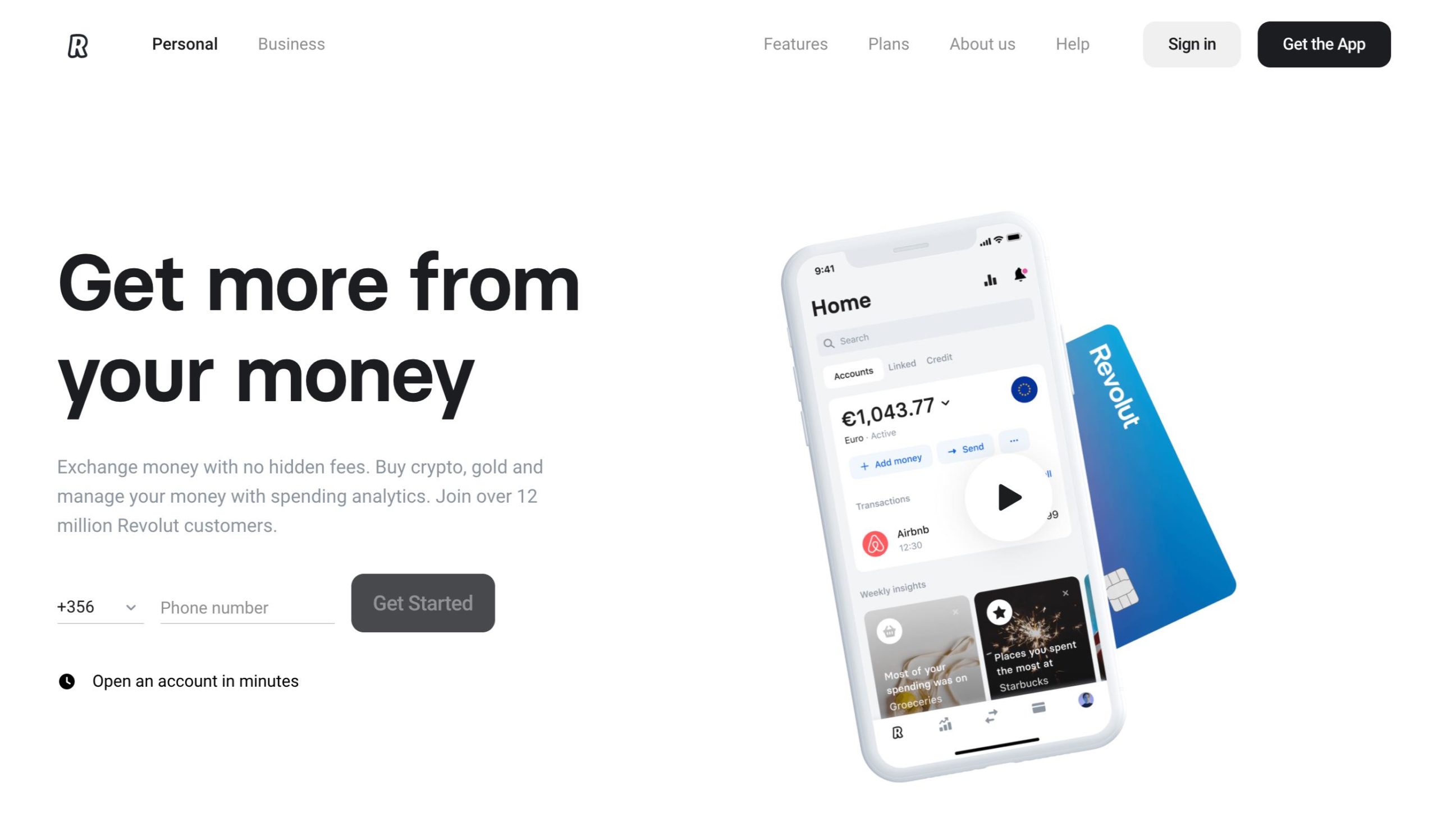 I started to use Revolut on February 2019 and now it's time to give you all my personal experience: in the following paragraphs i will try to provide the most honest review.
Before to start it could be interesting to know my actual situation: after 13 months since i become a Revolut user, so in March 2020, i decided to subscribe the best plan proposed, Revolut Metal. I payed in upfront 135€, saving so almost 33€ for this year. After few days (I don't remember exactly how many days have passed) i got the Revolut Metal Card, which is really cool in my opinion! Of course get the metal card was not the reason for my choice to upgrade to a higher subscription: at that time i needed to monthly withdraw more cash, and after a quick calculation of the fees, the best option was to upgrade my Revolut plan.
Is Revolut Safe?
This is one of the most common question that people use to ask me, and it's very difficult to give an answer: well, my idea is that Revolut is safe enough. It's similar to many other online banks. A lot of users, specially on Reddit, reported issues like "account blocked" without any reason, but i believe there is always a reason. I also had my account blocked, because the bank wanted to know the source of my money: after a few days, they unfreeze my account because the source of my money is legit.
So, at the end, if you are a good person and you are not involved in something criminal, you don't have to be afraid. Revolut is safe!
Revolut Trading
A very useful feature that the company provide is the Trading section: with Revolut Trading you can start to trade stock shares.
Find an updated list of available stocks at this link
Revolut Personal Plans
Revolut offers 3 different subscription plans: you can choose according to your needs. Here a short breakdown about these 3 plans.
| | |
| --- | --- |
| | COST (per month) |
| STANDARD | 0,00 € |
| PREMIUM | 7,99 € |
| METAL | 13,99 € |
Note: when you choose the Premium or the Metal subscription, you could get a discount if you pay upfront.
Following i will provide the most important options for each plans.
Revolut Standard
Free Bank Account (EU IBAN is included)
Free Revolut Card (you have to pay only for the delivery)
Free ATM withdrawals up to €200 per month (above this import you will pay a 2% fee)
Up to €1,000 per month of free exchange (you could choose from more then 30 currencies)
Access to 5 cryptocurrencies (Bitcoin, Litecoin, Bitcoin Cash, Ethereum, Ripple)
Revolut Premium
Get all the Revolut Standard features
Premium card with better designs (Space Grey, Silver, Rose Gold)
Free card delivery
Free ATM withdrawals up to €400 per month (above this import you will pay a 2% fee)
Global travel insurance (winter sports coverage included)
LoungeKey Pass access for over 1,000 airport lounges worldwide
Revolut Junior accounts (up to 2 kids)
Disposable virtual cards
Revolut Metal
Get all the Revolut Premium features
Revolut Metal card (weight: 18g)
Free card delivery
Free ATM withdrawals up to €800 per month (above this import you will pay a 2% fee)
Up to 1% cashback (in any currency, even cryptocurrencies)
Anyway, i suggest you to visit the Plan Comparison Page on the official Revolut Website at this link.
Revolut Logo
Another chapter is about the Revolut Logo: on 20 March 2020 in a blog post Revolut released (and explained) the new design. You can read more on their blog.