Hello!
My name is Giuseppe Ricceri, a passionate Google Local Guide and a Google Street View Trusted Photographer. With extensive experience in the digital world, I currently work as a Growth Hacker at a leading iGaming Platform in Malta (my CV page at this link)
As a Google Local Guide, I have contributed valuable content to the platform, such as reviews, ratings, photos, and more, assisting users in discovering new places and making informed decisions. My experience as a Street View Trusted Photographer enables me to capture stunning 360-degree images and virtual tours, which can significantly enhance a business's listing on Google Maps.
Combining my skills in these areas, I do a comprehensive service to help businesses optimize their presence on Google Maps and attract more customers.
What Am I Doing?
As a Google Local Guide, I'm doing a lot to assist individuals and businesses in improving their presence on Google Maps. These services include:
Listing local businesses and points of interest on Google Maps: I can help ensure your business or favorite spot is accurately represented and easy to find on Google Maps.
Writing detailed reviews and providing ratings for places: I can share my experiences and insights about various places, helping other users make informed decisions and showcasing the best that your business or location has to offer.
Adding photos and videos of local businesses and attractions: high-quality visual content is essential for attracting potential customers or visitors. I can capture and share photos and videos that highlight the unique aspects of your business or attraction.
Answering questions and providing information about places: as an experienced Local Guide, I can answer questions from users and provide
additional information about your business or location, helping to address any concerns or queries potential customers may have.
Updating existing information and suggesting new places on Google Maps: I can ensure that the information on Google Maps about your business or location is accurate and up-to-date. If your business is not yet listed or if there are new points of interest, I can assist in adding them to the platform.
Assisting businesses with improving their online presence: a strong online presence is crucial for any business, and Google Maps is a key platform for local discovery. I can work with you to optimize your business's presence on Google Maps, helping you attract more customers and improve your overall visibility.
Experience and Expertise
As a certified Google Street View Trusted Photographer, I'm confident in capturing high-quality 360-degree images and creating immersive virtual tours for businesses on Google Maps. With my official listing on Google's website (check it out here Italy – Sicily – Enna), you can be sure in my expertise and ability to enhance your business's online presence with stunning visual content.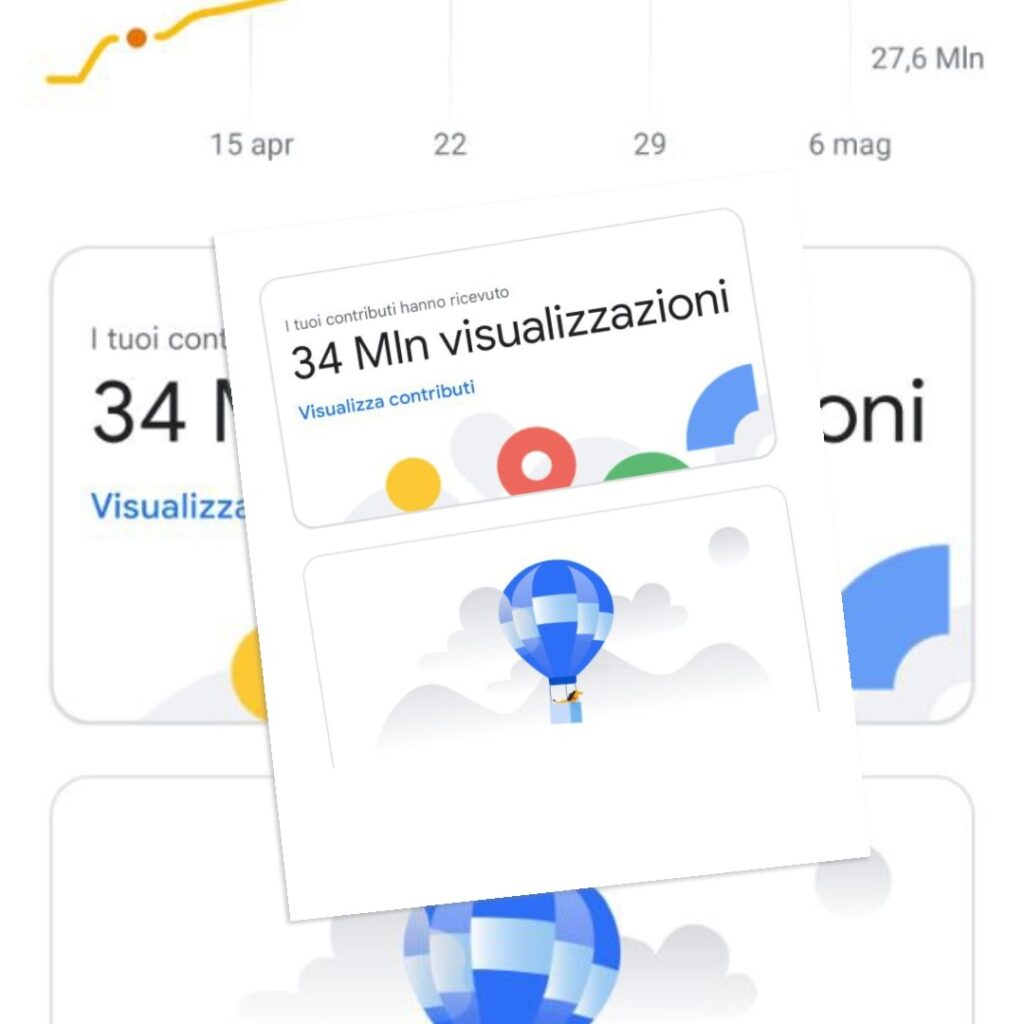 Above, a screenshot of my account on Google Maps: more then 34.000.001 views!